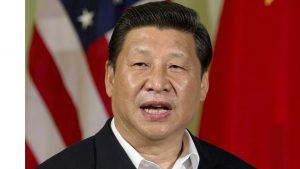 After few decades of China's policy of resettling Tibetan nomads from their traditional and sustainable lifestyle on the Tibetan uplands and grasslands, Chinese President Xi Jinping has nowsaid he wants Tibetan nomads in Lhuntse County in Central Tibet to safeguard the border area by setting down roots.
According to the Chinese Xinhua news agency, two young Tibetan women wrote a letter to Xi while the 19th National Congress of the Communist Party of China (CPC) was in session in Beijing last month. In the letter they shared their experiences in safeguarding the border area and development of their town. The family is living in Yumai, a small town at the southern edge of the Himalayas.
In Xi's reply he thanked the family for their efforts and encouraged them to safeguard the border area. "Without peace in the territory, there will be no peaceful lives for the millions of families," he wrote. Xi also said he hoped "that the family would motivate more herders to set down roots in the border area like galsang flowers and become guardians of the Chinese territory and constructors of a happy hometown".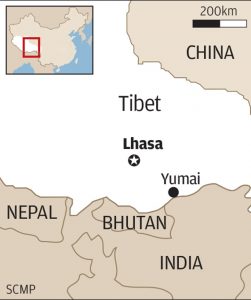 The Central Tibetan Administration has reported that the Chinese government has removed 300,000 Tibetan nomads from their ancestral lands to give the government control over the population and also to have access to Tibet's rich natural resources including minerals and fresh water sources. The pastoral nomads of Tibet have maintained a unique culture for more than 8,000 years, living sustainably off the land.The Chinese government, however, has accused them of causing grassland degradation saying this is the reason for their policy of forcibly resettling nomads in permanent structures. This resettlement policy has led to increasing poverty, environmental degradation and social breakdown.
Olivier De Schutter, the United Nations Special Rapporteur on food, during the 19th session of the UN Human Rights Council urged China to suspend the "non-voluntary" relocation of Tibetan nomads and herders from their "traditional lands." The Special Rapporteur also requested that China improve employment opportunities, education and health services in "new socialist" villages.
"I never got an opportunity to go to school when I was in Tibet, then my parents sent me to India for a brighter future. My family now lives in the box house that Chinese government forced us to move in and the worse is living a life without our animals and the grassland" said Tsewang, a former nomad now living in Dharamshala and speaking to Contact magazine.