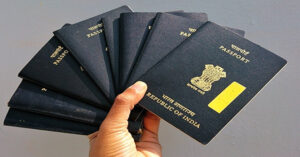 Since 1959, when the Dalai Lama was forced to flee Tibet after a failed uprising against Chinese occupation, he sought asylum in India, and was accepted with open arms. The world figure and Tibetan spiritual leader has since had his residence in Dharamshala, which has also become a base for a government-in-exile and a hotbed for peaceful activism for Tibetan rights. Across India, over 100,000 Tibetans live across 39 formal settlements as well as numerous informal communities. Despite this, Tibetans do not have citizenship rights, which limits their access to bank loans, government jobs, and freedom of movement within and outside India; prevents them from owning land and property and forces them to live in fear of harassment, arrests and deportation.
In March 2017, the Delhi High Court declared that all Tibetans born in India between January 1950 and July 1987 are Indian citizens by birth, and can be issued passports instead of the refugee status they have had thus far. In June, the Ministry of External Affairs (MEA), the authority issuing passports in India, mandated Tibetans seeking Indian passports under the Citizen Act of 1955 to forfeit any benefits from the Tibetan government-in-Exile, officially known as Central Tibetan Administration (CTA), including living in a Tibetan refugee settlement.
To make matters worse, on July 5, the Kashag (Secretariat of the CTA) ordered all the Departments under it to stop issuing No Objection Certificate (NOC) or any letter of support to Tibetans applying for an Indian passport. According to this, a Tibetan who would like to apply for a passport must surrender their Registration Certificate (RC) and Identity Certificate (IC), which are the stay permit and travel document in India, at the Foreigner's Registration Office (FRO) at the police station where it is issued and renewed. Further, the applicant should not be staying at any of the designated Tibetan Refugee Settlements. He/she must also declare on paper that they no longer enjoy CTA benefits or any privileges, including subsidies, which would have accrued to them by virtue of being a RC holder and that these have been surrendered.
These orders are apparently in violation of Article 8(2) of the Charter of the Tibetans-in-exile, which states: "Any exile Tibetan can seek citizenship of another country and still retain their Tibetan nationality provided they fulfil the five clauses of Article 13 [A Tibetan must: have faith in the CTA; respect and practice the Charter and the laws of the Tibetans-in-exile; take part in the Tibetan freedom struggle; pay tax to the CTA as per the rules and fulfil responsibilities laid down by law at times of emergency for the CTA and the Tibetan public]. It is on this basis that Tibetans who are living in and have acquired citizenship of another country retain their Tibetan nationality. The new rules are also said to be in violation of the Constitution of India.
These unlawful rules have made it a daunting task for Tibetans to acquire Indian passports, many of whom are left in limbo by the sudden policy change. More importantly, the issue of citizenship and rights is also an emotional one, with the community divided on the notions of home and identity.
Tenzin Tsundue, the Tibetan writer and activist said on Facebook "While it is legal for Tibetans born in India to seek citizenship rights in India, I think it's wrong to take advantage of citizenship rights only for certain benefits as a few Tibetans are doing. Changing one's citizenship is a very serious moral and legal decision, especially when we know India is not a dual citizenship country.
"It would be hypocrisy to say I remain Tibetan at heart but take the citizenship rights of India only for certain benefits. Emotionally we are as Indian as we are Tibetan. But after swearing in loyalty to India, the Tibetan loses his/her legitimate rights on Tibet that he/she is a descendent of. The Tibetan Government-in-Exile is right in advising Tibetans to maintain their legal and cultural identity".
Last year, when Professor Samdhong Rinpoche, former head of the Tibetan exile government was asked about possible ramifications for the Tibetan freedom movement of Tibetans taking citizenship of other countries by Tibet Sun, he replied, 'There may not be huge or immense impact to the Tibetan movement. […] One's own race or nation is always combined with that. Then what the basic difference would be, is then the person can work as Tibet supporter, not as a Tibetan. As a Tibetan, I fight for my own rights. And Tibet support groups, I support the Tibetan people for fighting for their rights. So this will be the difference. Psychologically, there could be some ramifications, to work as a Tibetan, and as a Tibet supporter'.
Lobsang Rabsel, Deputy Director of Lha, speaking to Contact magazine said "I have three reasons why Tibetans shouldn't take Indian Citizenship. If gradually, all Tibetans take Indian citizenship, the exile Tibetan government will not exist. The Chinese government is accusing His Holiness the Dalai Lama, saying that it is not legitimate for him, having left Tibet, to speak about Tibet's cause. Soin that case we would all also lose that right to talk about Tibet and its movement if we take citizenship of other countries. Finally, some foreign countries automatically give citizenship to people after years of living in their country. But in India, Tibetans fight for Indian citizenship through a legal process. So there is a huge moral difference in getting that citizenship".