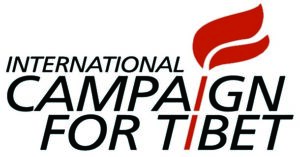 The recent publication of the report 30 Years of Resistance: The Legacy of the 1987 Lhasa Protests by Tibet Watch and the comments of the International Campaign for Tibet (ICT) on new regulations issued by China, bring a spotlight to the work of the many NGOs (non-government organisations) around the world offering support for the Tibet cause.
People wanting to support Tibetans have a large choice of options: there are over 200 different Tibet support groups and other Tibetan organisations in over 50 countries around the world. Why are there so many? And how does one choose which one to work with?
According to Eleanor Byrne-Rosengren, Director of both Tibet Watch and Free Tibet, one of the reasons that there are so many organisations is that they started before modern technologies such as email and social media. A large number started up in 1987 in response to the uprisings in Tibet.
Financial concerns also played a role. Each of these groups would have started off thinking about how to raise support locally and perhaps pressure their own government. They were started by volunteers with very little money, if any. Working internationally require full-time staff, good infrastructure and resources – all of which requires stable funding. It takes a long time for a small NGO to get into that position.
Byrne-Rosengren argues that the fact that there are groups in many different countries is a positive thing for the movement because local action is more effective. Governments are more responsive to concerns raised by their own citizens. Being able to communicate in the local language is important. So is understanding local politics and issues.
Having lots of different groups around the world also allows for groups to develop specialisations and embrace different approaches. For example, some groups are very good at direct action and carrying out stunts. Some groups are very good at research. These are very different skills. Meanwhile, some groups are committed to the Middle Way while others support independence and some are neutral on this question.
Ganden Thurman of Tibet House USA points out that each organisation makes an impact within its chosen area and its resources. There is no one "most important" issue: this is a subjective choice. Donors in effect choose which causes are to be supported which is far more efficient than for a central authority to make funding decisions.
So what is the answer to the question, "Which support organisation is the best recipient of my donations?"
Byrne-Rosengren says that a good starting point is the practical side of donating. Some groups are very small and may not even have a bank account.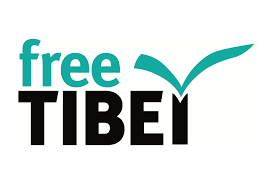 Another thing to think about is the kind of work that a group does. While all Tibet groups work hard for the Tibetan people, they each have their own objectives and differing areas of focus. For example, some focus on research – getting information out of Tibet and checking its accuracy, working with United Nations Special Rapporteurs and Committees. Others concentrate on campaigning and raising awareness, getting that information out to the international media and the public. Other groups might focus more on political lobbying or sponsoring Tibetan children. A potential donor might choose to support one organisation over another on the basis of which approach they felt was most effective.
A supporter might also be influenced by the politics of an organisation. Free Tibet, as noted earlier, is neutral on the question of autonomy or independence. Some groups are more formally aligned with autonomy or the Middle Way. This might be important.
There is also the legal status of the organisation. Some organisations are registered as charities and this can have tax implications. Other organisations do not have charitable status because, for example, their work is more political in nature.
Finally, there is also the question of where an organisation is based, and how much access a donor might want to have to their staff, events or services.
"Personally, I think the most important thing is that a donor feels some connection with the group," says Byrne-Rosengren.
Ganden Thurman says, "People should think about where their efforts can do the most good over the longest period of time. Obviously doing some research into the ratings and reputation of the NGOs under consideration is important too – basic homework. The main point is to decide based on your own preferences and judgement as to what you think is important and attainable."
Tibet Watch is a research organisation. Free Tibet specialises in public outreach and has a very strong digital presence as well as good relationships with international media. Tibet House US is dedicated to preserving Tibet's unique culture by presenting Tibetan civilization and its profound wisdom, beauty and special art of freedom to the people of the world. The International Campaign for Tibet (ICT), also known as "Save Tibet", is a non-profit advocacy group based in Washington DC and works to promote democratic freedoms for Tibetans, ensure their human rights, and protect the Tibetan culture and environment. Nearly all NGOs have websites or Facebook pages.