While UNESCO is this month designating Kokoxili, or Hoh Xil on the Qinghai-Tibet plateau as a World Heritage Site, the nomadic lifestyle of the people who have lived there for thousands of years is under threat from the Chinese government and there is concern for the implications for the ecosystem there.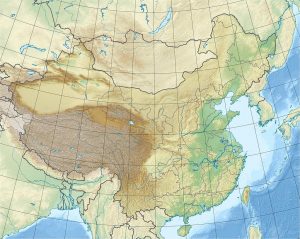 This region is the size of Denmark and the Netherlands combined and the nomads have lived there in harmony with nature. Their subsistence farming practices have sustained the fragile ecosystem which is of global importance; UNESCO describes the plateau as the youngest, highest and vastest plateau on the planet with flora and fauna forming a unique ecosystem of its own kind, and of great importance for conservation.
Over the last decade the Chinese regime has enforced a policy of removing nomads from their traditional homelands in Tibet in the name of conservation, and rehoming them in basic housing with little compensation or prospect of employment, with devastating social consequences including the loss of their herds of yak, cattle and sheep which have been their livelihood for generations. The local people report that their lands are often being used for mining and damming and other commercial and government projects which are environmentally damaging.
However, in the face of concern expressed by Tibetan organisations, including the International Campaign for Tibet (ICT) which had demanded more detailed examination of the nomination prior to inscription, the Chinese Foreign Ministry has claimed that the government has not and will not forcefully relocate anyone from Hoh Xil. The Chinese foreign ministry is quoted on July 13 as saying to Reuters that "The Chinese government has not, is not and will not in the future do any forced evictions in the Hoh Xil nominated area", and Phayul reports that in its application China states that it is "Resolved to fully respect the wishes, traditional culture, religious beliefs and lifestyles of the nomadic people who live there".
The ICT is concerned that the status will effectively signify endorsement of China's policies which include the displacement of Tibetan nomads from their land. They give the example of the Three Parallel Rivers protected area of Yunnan where China has constructed a hydro dam which has resulted in a decline in wildlife population and difficulties for the local Tibetan population.
Meanwhile in the Domda area in Qinghai, Tibetan nomads who were forced off their traditional grazing lands two years ago in a state-directed resettlement scheme are being told to go back. Their new homes are wanted for development as tourist centres and housing for government employees. The nomads livelihood depends on their herds – which they had to reduce or sell when they left the land and no funding is available to replace them. Radio Free Asia quotes a source in the region as saying, "Without assurances of financial assistance from Chinese authorities…they are suffering great hardship".