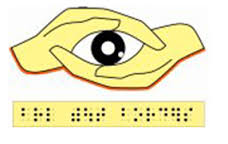 The Chinese government has issued a directive which may lead to the shutdown of a renowned school for the blind in Lhasa, the capital of Tibet, which is located inside the Tibetan Autonomous Region (TAR).
The Braille Without Borders preparatory school for the blind was established by Sabriye Tenberken and Paul Kronenberg in 1998. Since then, Tenberken's initiative has been repeatedly lauded by the Chinese government. However, Tenberken, who was voted among 15 most influential overseas experts in China, confirmed that her establishment had been told by the Chinese government to discontinue its operation.
Tenberken, who became visually impaired herself at the age of 13, was quoted by Taiwan's English-medium daily newspaper Chinapost on the development: "The Braille Without Borders preparatory school for the blind in Lhasa, as well as a vocational training farm five hours west of the city, could be shut down despite its results having repeatedly been praised by authorities over the years."
According to a new law passed in January, China has made it explicitly clear that foreign non government organisations (NGOs) must fall under the ambit of the Chinese government, ie, find government sponsors, register with the police and submit annual financial reports. Chinese President Xi Jinping has claimed that the crackdown on foreign NGOs serves national interest by curbing "foreign forces".
The Tibetan syllable-based Braille system taught in the school was initially developed by Sabriye for her own use in her former occupation as a Tibetologist at Bonn University. Until then, a Tibetan script for the blind had not been developed. Seeing that there were no programmes for the blind within the TAR, she decided to establish the rehabilitation centre with Paul Kronenberg, who is Dutch and who she met on her first trip to Tibet.
Sabriye Tenderken has said that the authorities have provided no explanation about the decision. Both Tenderken and Kronenberg have expressed their consternation about what the future holds for the current students of the rehabilitation and training centre for the blind, and for the education of visually impaired people in the future.
In a span of 19 years, over 300 students have graduated from the school. Before the school opened there was no provision for visually impaired people. The school has received partial funding from the Tibet Disabled Persons' Federation (TDPF), a branch of the China Disabled Persons' Federation (CDPF). Through Tenderken and Kronenberg's programme, many students of the school have been able to successfully assimilate themselves into society.