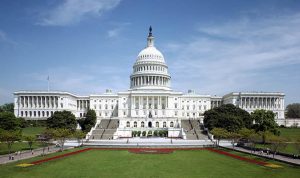 A bill has been introduced in both the House of Representatives and the Senate in the United States of America to promote access for United States officials, journalists and other citizens to Tibetan areas of China.
The bill, entitled The Reciprocal Access to Tibet Act of 2017, argues that the Chinese government should grant access to United States officials, journalists and other citizens on a basis that is equal to the access that their Chinese counterparts enjoy in the United States.
China currently imposes travel restrictions on those wishing to enter the Tibet Autonomous Region (TAR) which do not apply to other parts of China. Permission must be obtained from the Tibet Foreign and Overseas Affairs Office or from the Tibet Tourism Bureau to enter the TAR. Between May 2011 and July 2015 the United States submitted 39 requests for diplomatic access to the TAR but only four of these were granted. The bill states that when these requests are granted, 'diplomatic personnel are closely supervised and given few opportunities to meet local residents not approved by authorities.' It also points out that they are banned from visiting the area around Larung Gar, the site of a large scale campaign to expel monks from the monastery and demolish their living quarters.
The bill calls for a tit-for-tat approach that would see the US Secretary of State, when granting visas to Chinese nationals, denying access to Chinese officials who are responsible for creating or administering policies on travel to Tibetan areas. This tough approach from the US has led some to conclude that Donald Trump's administration is ready to take 'the bull by the horn' in its dealings with the Chinese.
Similar bills were introduced in the US in 2014 and 2015 but they failed to gain any traction and lapsed.
China has shrugged off US attempts to get involved in the Tibet issue in the past. In 2009, following the adoption of Tibet related bill by the US House of Representatives, the Chinese Foreign Ministry spokesman at the time said: 'The Tibet issue is purely China's domestic issue. The Chinese government and people, as always, oppose any country or anyone to interfere in China's internal affairs on the pretext of the Tibet issue'.