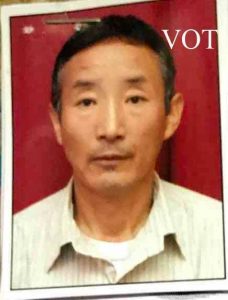 Reports are coming in that a Tibetan man, Passang Dhondup, aged in his forties, has died as a result of burning in McLeod Ganj, Dharamshala on July 29. It appears that he set fire to himself while alone at Lhagyal Ri on the Kora – the circumambulation path around His Holiness the Dalai Lama's residence and temple.
While there has been no confirmation that this was an act of self-immolation, Tibetan media reports and local people are of the belief that Passang Dhondup self-immolated in protest against the Chinese occupation of Tibet. It is hoped that more details will emerge as a result of the ongoing inquiry.
There are reports in the Tibetan media of people nearby who witnessed the event. Tenzin Dorjee is reported to have said, "His body was already in flames when I came across the spot where he had set himself on fire". Tenzin Dorjee contacted a friend who informed the Tibetan Youth Congress and the Dharamshala Tibetan Settlement Officer. Bhushi, a resident at the nearby elderly people's home is reported as saying, "I heard something burning and when I looked back, I heard him shout 'Long live the Dalai Lama'…I cried for help".
There are other unconfirmed reports that people nearby heard Dhondup shout, "Long live His Holiness" while on fire. Mr Gurmey Dorjee, who was on the Kora is reported as saying that he saw a man he described as middle aged and in lay clothes, and that a moment later he heard a loud scream "Long live His Holiness the Dalai Lama". A similar experience by another eye witness, Ms Bhukyi (Ama Bhukyi), was reported.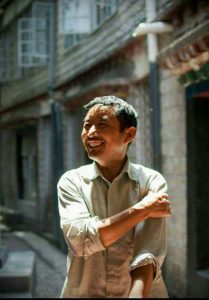 Police arrived at the scene and removed the body. They have confirmed there will be a postmortem and an inquiry. The police found a red bag at the site which contained an umbrella, some cash and a Tibetan national flag. The police also found three bottles of fuel at the spot. There was no identification with the body and the man remained unidentified for two days.
The fire took place at Lhagyal Ri, a place on the Kora where people gather to invoke the deities through incense ceremonies, at around 3pm.
A picture of a charred body – reportedly that of Passang Dhondup – among the bushes is being circulated on Facebook.
Passang Dhondup came to India from Tibet in 1991. He was single and worked as a wood painter in the woodcraft department at Norbulingka Institute.