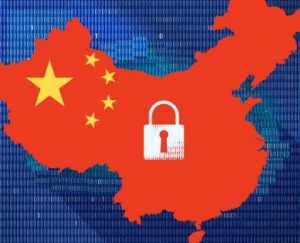 China has once again been named by Freedom House* as the worst abuser of internet freedom in the world. It specifically mentions Tibet and the effects there of these tight restrictions. It goes on to mention the response of the Chinese authorities to events such as self-immolations in Tibet,which includes shutting down access to communications systems such as WeChat (the internet messaging service in common use in Tibet) in an apparent bid to restrict the dissemination of news of these events outside Tibet.
The newly published Freedom House report Freedom of the Net 2017: Manipulating Social Media to Undermine Democracy states in the introduction to its China section, "China was the world's worst abuser of internet freedom for the third consecutive year. New regulations increased pressure on companies to verify users' identities and restrict banned content and services. Meanwhile, users themselves were punished for sharing sensitive news and commentary, with prison terms ranging from five days to eleven years."
The report continues, "The government tightened online controls in advance of the 19th National Congress of the Chinese Communist Party (CCP) in October 2017 […] 'Cyberspace sovereignty' has been a top policy goal" and there is a trend of escalating requirements on internet companies to register their users' real names. The law also obliges foreign companies to store Chinese user data in mainland China. Citizen journalism is targeted and sites that are not licensed cannot provide any online news and information services.
"Dissidents and members of ethnic or religious minority groups received the heaviest penalties for online speech, but ordinary internet users also felt the impact of the increasingly repressive regime. Multiple administrative detentions were used to punish individuals whose posts challenged local or national officials, even in closed messaging groups."
The report also mentions 11-year prison sentences handed out to activists advocating democracy online.
Regarding access to the internet, the report says, "China boasts the world's largest number of internet users, yet obstacles to access remain, including poor infrastructure, particularly in rural areas; a telecommunications industry dominated by state-owned enterprises; centralised control over international gateways; and sporadic, localised shutdowns of internet service to quell social unrest.
"There were 731 million internet users in China as of January 2017, according to the China Internet Network Information Center (CNNIC). From December 2015 to December 2016, the number of mobile internet users grew from 620 million to 695 million, accounting for 95percent of all internet users.
Chinese state media Xinhua has stated that China blocked as many as 128,000 "harmful" websites last year and reported the confiscation of 30.9 million "illegal" publications in its effort to maintain "social stability".
*Freedom Houseis an independent watchdog organisation dedicated to the expansion of freedom and democracy around the world.