The Tibetan Centre for Human Rights and Democracy (TCHRD) has published a report about the plight of Jamyang Kyi, 52, a prominent writer living in Tibet who is known for her writings on women and social issues, as well as being a popular singer and a former journalist.
She wrote in a recent blog post that officials have confiscated over a thousand copies of her book from bookstores. Her blog continued, "Months and years have gone by and it's now been almost 10 years but there is no respite and no end to this [harassment]: disrupting my mental peace, disturbing my livelihood, and harassing my family and children. What is the aim behind this constant attempt to destroy our livelihood? Why? Why? This land is my fatherland and motherland, and yet I live here like a prisoner on the run."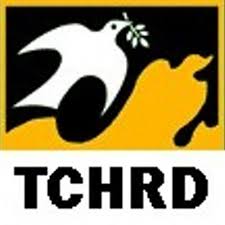 TCHRD, whose mission is to protect the human rights of the Tibetan people in Tibet and promote the principles of democracy in the exile Tibetan community, has translated her blog posts and is calling on the Chinese authorities to "respect the human rights and fundamental freedoms of Jamyang Kyi and her family and to stop harassing and persecuting them". TCHRD continues, "Jamyang Kyi has suffered long enough… [the] Chinese authorities must refrain from violating the right to freedom of expression of Jamyang Kyi and her husband Lhamo Kyab in deference to the PRC's Constitution and laws as well as its international human rights obligations".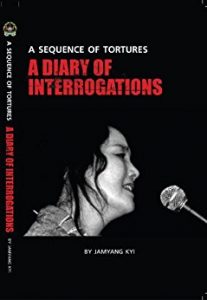 Jamyang Kyi was detained in April 2008, for sharing information about the unrest in Tibet at the time via text messages. She was tortured while in detention and later released on payment of a substantial fine; she subsequently wrote the book A Sequence of Tortures; A Diary of Interrogations. She has been under government surveillance since then.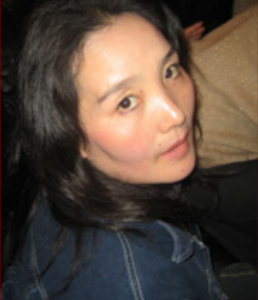 In her recent blog posts she describes how she was tricked into delivering a big shipment of books to bookstores in Lhasa and Siling, as her agent told her there were orders for the books. They were all confiscated, including her Rights and Wellbeing as well as her husband Lhamo Kyab's translation of a Chinese book Separation of Powers and Protection of Rights. While commenting on the substantial financial loss this represents to her and her husband, she adds "More worrying is the thought that they might take away the small speck of freedom we have in expressing our condition in writing."