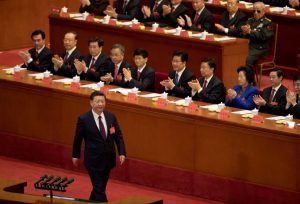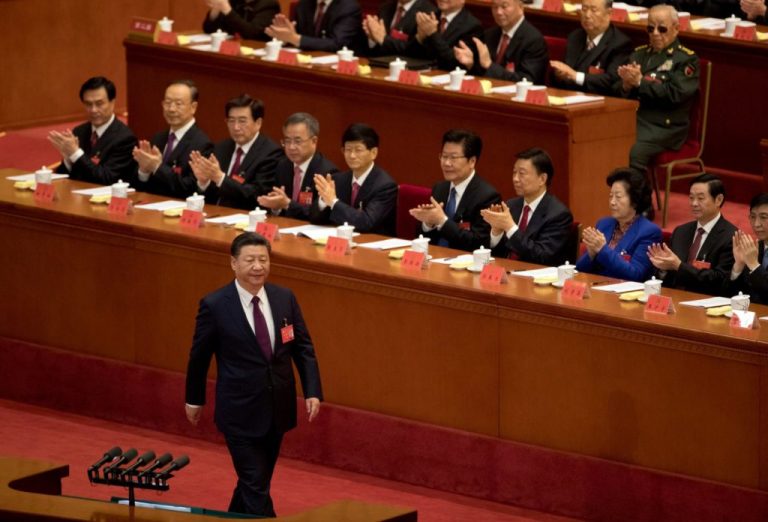 China's President Xi Jinping's rule over China has been unanimously endorsed at the close of the Communist Party Congress in Beijing – China's main political meeting. The Communist Party voted on October 24 to enshrine his name and ideology in its constitution giving him a status equal to the level of the Party founder Mao Zedong. Xi Jinping's Thought on Socialism with Chinese Characteristics for the New Era has now been enshrined into the Communist Party constitution of China.
Mr Xi has been consolidating his power in China throughout his five years in office as President. His anti-corruption campaign has seen thousands of officials–including some in very high office–removed from power, supposedly to wipe out corruption, but suspected by many as a means to consolidate his position by removing people who oppose his methods and policies. The Party Congress selects its leaders for the next five-year term and there was never any doubt that Xi would remain in office for a second term.
Tibetans and Tibet supporters worldwide have been closely observing the Party Congress as Xi's way of running China affects the lives of the people who live in Chinese occupied Tibet: their living conditions; their access to education, training and health care facilities; the work available to them; the exploitation of their land for water and mineral extraction; their right to practise the religion of their choice and speak the language of their choice and their right to the basic human rights that so many of us take for granted.
In his three-hour opening speech at the Congress Xi laid out a sweeping vision to transform China by 2050 and outlined China's recent achievements. He said that "socialism with Chinese characteristics" meant China had now "become a great power in the world", and had played "an important role in the history of humankind". He continued by saying that the Chinese model of growth under Communist rule was "flourishing" and had given "a new choice" to other developing countries. "It is time for us to take centre stage in the world and to make a greater contribution to humankind," he added.
He warned against separatism from the Chinese motherland in an apparent reference to the freedom movements in Tibet, Xinjiang [East Turkestan, in north west China] and Hong Kong, and reiterated the government's principle that Taiwan is part of China.
In the run-up to the Congress even greater security measures were introduced across China, with Chinese security agents and censorship measures in place. Additional checks at transport hubs meant long queues at railway stations, and some restaurants, gyms, nightclubs and karaoke bars reportedly shut down due to tightened security rules.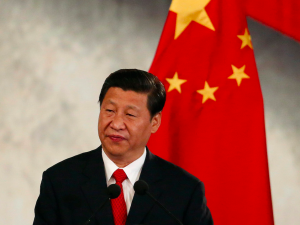 In Tibet, Radio Free Asia reported that Chinese security forces were deployed in large numbers while the conference was under way. RFA reported that armed police arrived "in convoys and began conducting military drills in the streets of towns in the Golog [in Chinese, Guoluo] Tibetan Autonomous Prefecture" on the opening day of the Congress, quoting a source as saying they had "also been posted at the intersections of major roads in order to intimidate the people." RFA's source also reported that local residents had been warned not to send photos or video clips of police activity to contacts outside the region, or to discuss politics with outside contacts, or to watch or listen to news about Tibet from broadcasters overseas, and that they were told they would face severe consequences if they were caught doing any of these things.
In the neighboring Gansu province RFA's source said, "In this intimidating environment, Tibetans are too frightened to talk to anyone outside their own areas."
The Tibet Autonomous Region had been temporarily closed to foreign visitors ahead of the Congress. Washington-based International Campaign for Tibet (ICT) said in a statement that China had dramatically tightened control in Tibet in advance of the 19th Party Congress in Beijing from October 18. The ICT statement continued, "Massed ranks of troops and special forces gathered in Lhasa and other cities in the Tibet Autonomous Region for intimidating military drills in which soldiers swore allegiance to "protecting the 19th Party Congress".
In Shigatse city in Tibet an increased presence of police patrol cars and public security officers in military trucks were reported.
Meanwhile in Beijing, top ranking Chinese official Zhang Yijiong, who heads the Communist Party's Tibet working group, spoke at a news conference on the sidelines of the Congress saying that foreign leaders must not meet His Holiness the Dalai Lama, neither officially nor in a personal capacity. He said there are no excuses and that foreign leaders "Can't think they can get away with meeting the Dalai Lama just because they are doing it in a personal capacity, as they still represent their government." Zhang continued, "So I hope governments around the world speak and act with caution and give full consideration to their friendship with China and their respect for China's sovereignty."
Zhang is also quoted as saying that Tibetan Buddhism was a "special religion born in our ancient China…It's a Chinese religion. It didn't come in from the outside."